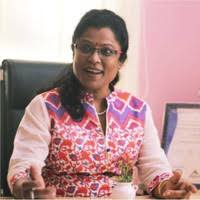 DR. PARAMESWARI,
CREATOR & FOUNDER, BRAIN CARVE
The BrainCarve program is the brainchild of Dr. B.Parameswari, Masters in Physics and Masters in information studies, Madurai Kamaraj University. she holds a Doctorate in the field of Information Studies and done an intensive study in ABACUS. She was a guiding force for studies of MPhil and PhD in Universities for almost ten years. With a vision to spread whole brain development training across the world, the BrainCarve Professional Training Programs cater to a broad range of audience ranging from kids to adults and help them maximize performance and productivity at every level.
Dear Students!
There's no need to be allergic to maths any more. It is a skill that can be learnt as a game. Registrations are open to the students from 4th Std. to 9th Std. Solve what seemed to be a difficult problem until yesterday * By Simplifying it * With your fingers * Through Easy Steps make maths a fun-filled game. Lot more in store... Register Now.
Note: Session will be conducted in ENGLISH Only.
Dear Readers: (For Laptop)

Participants can download Zoom app for Mobile/Desktop using the link https://zoom.us/download

Apple IOS

App Store link https://apps.apple.com/us/app/zoom-cloud-meetings/id546505307

Check Internet speed/Feasibility

Find an ideal place with good network and without disturbance. Please check your internet connection stability using this link https://www.speedtest.net
- https://www.speedtest.net

Please be Punctual

Participants are requested to log in 10 mins before the start of the session in Zoom

Please Turn Off your audio & video

To listen the speaker clearly, please mute Mic & Video while logging into the Zoom.If the organisers see any discomfort (Audio/video disturbance) by any participant, we will immediately remove the participant from the session

No Refund

Money once paid will not be refunded if the participant fails to attend the Workshop/Seminar. Registration will close on October 29th at 6.00 pm
மேலும் விவரங்களுக்கு / For More Details